Your Ultimate Guide to Turks & Caicos Islands | 10 Things You Must Do!
Once a sleepy town - undiscovered to the world - rocky, unpaved roads mapped the rugged terrain.
Pristine white sand shorelines and clear turquoise waters compose the breathtaking beauty of Turks & Caicos Islands — an ideal destination for anyone wanting to relax and unwind from their busy lifestyles.

Having been battered by the ferocity of Hurricane Irma followed by Maria, both in 2017, the residents of the TCI came together as a community to help each other by cleaning up their beloved island.

Determined to put the pieces back together in a timely manner, they succeeded and were open for business shortly after, welcoming visitors with open arms.
Providenciales (also known as 'Provo') is the main island of the Turks & Caicos. The British Overseas Territory is located southeast of the Bahamas — only a 75-minute flight from Miami and Fort Lauderdale.
With major airlines such as American Airlines, and United now flying directly from Chicago, along with JetBlue and Southwest Airlines servicing routes to Provo (from Ft. Lauderdale), this island escape is a convenient getaway from the continental U.S. - even from the west coast.
(And a hot spot for celebrity hideaways!)
Since the mid-1990s, high-rise luxury condominiums, boutique resort hotels, and villas have popped up along Grace Bay Beach where the majority of visitors reside.

Though tourism has dramatically increased during these years, it's no secret that tranquility continues to caress the archipelago offering a far more intimate experience than other discovered Caribbean islands.

With adventure at your fingertips, there's no shortage of leisure activities — from kitesurfing enthusiasts gliding the shallow waters of Long Bay or Chalk Sound to vacationers kayaking, parasailing and horseback riding directly on the beach.

The draw of Provo is perfect for family holidays, romantic getaways and adventure seekers alike.
Here are 10 MUST-DO things during your visit: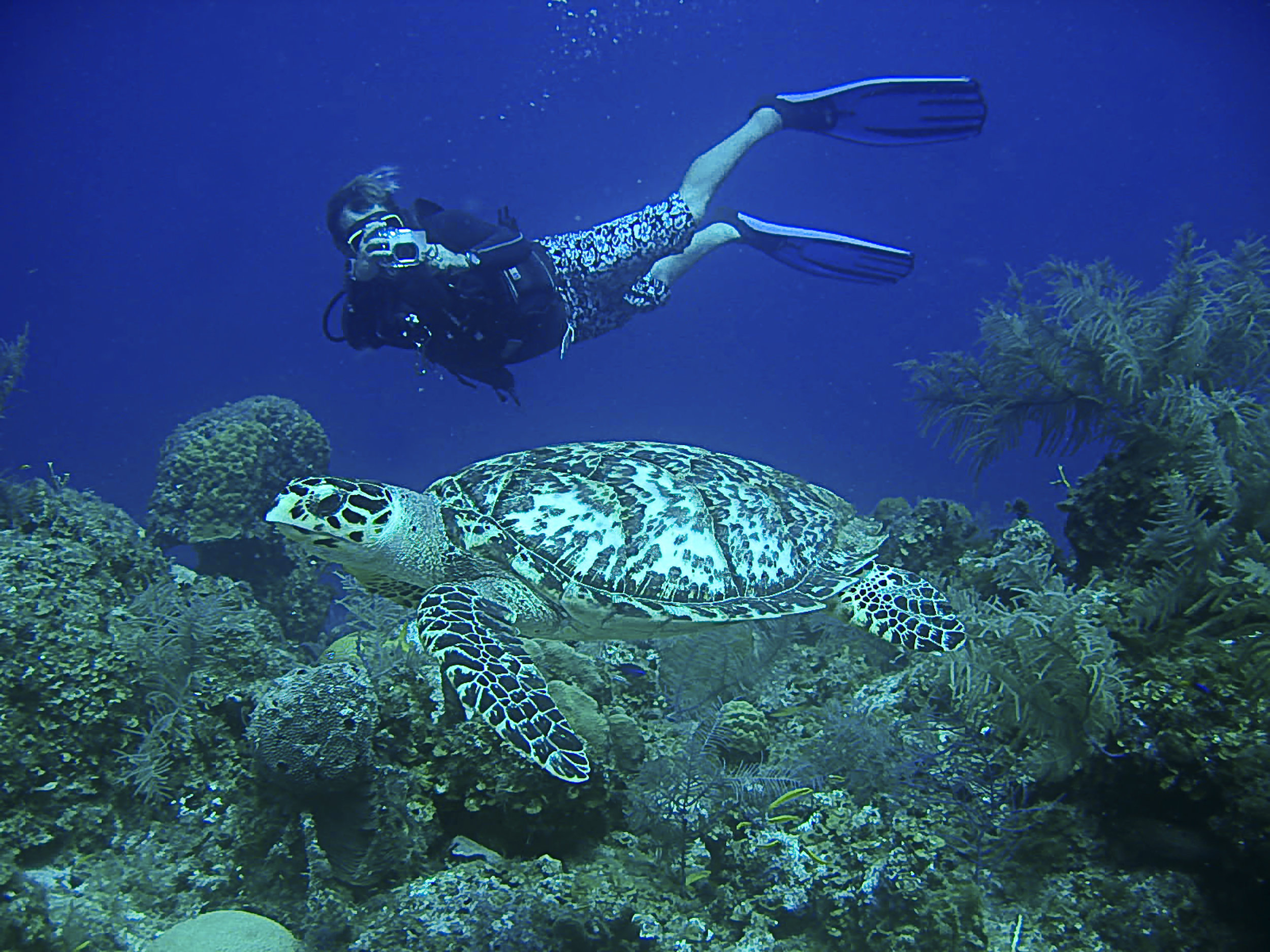 Scuba divers from all over the world come to dive on the planet's largest coral reef wall that drops 6,000-7,000 feet.
Comprised of 40 islands and cays (pronounced keys), only 8 of them are inhabited.
These islands boast beautiful shades of turquoise and deep blue waters that one has ever seen. Several uninhabited islands offer exceptional dive spots with nearly 300 square miles of islands that are protected wildlife sanctuaries.
On the surface level, cool trade-winds and warm, shallow waters create ultimate conditions for kiteboarding.
Feel the soft powdery sand under your feet, cool off from the heat, and find yourself floating in the warm water, head back, eyes closed…and toes up.
From sunrise to sunset, when I describe my perfect day, I see myself in the Turks & Caicos!
Traveling to Provo with my family for over twenty years has led to some of the best days of my life exploring this exotic destination.
Often, a typical day would consist of simply lounging on beach chairs and watching visitors emerge from underwater experiences, wading in waist-high water on a hot and calm summer's day, and conversing with family and making new friends with guests of the resort.
If you're looking for a truly unique experience, you may just want to take a journey aboard Southern Cross Luxury Yacht Charters, a 65 foot motor yacht, classically designed and engineered by the captain himself.
Offering beautiful teak wood floors, decks, and custom carved wooden posts leading to the lower and upper levels, you can enjoy a half day cruise, rent out for private events, or even stay the week!
With 3 guest staterooms, each with their own en suites, she will fit up to 6 adults comfortably for overnight stays.
"Southern Cross is like being in a 5-star hotel but on the water," Captain JT explains.
"It's a true yachting experience. It's all about service. Whatever you want and need, it's all totally customizable."
They'll even serve you your favorite cocktail while floating in the water!
#4 Catamaran Sailing & Adventure Day/Sunset Trips
For a half-day cruise, a captain will take you to set your sights on vibrant shades of blue where you can enjoy snorkeling, shelling on a desert beach to sand dollar hunting in shallow waters.
One of my favorite pastimes is with Sail Provo. With reggae jams to dance to and rum punch for cheers, I guarantee you'll find yourself saying, "Now this is the life."
If staying on Grace Bay Beach, you can access boat companies such as Island Vibes Tours and Caicos Dream Tours. They will pick you up directly on the beach. Talk about convenience. Grab your sunscreen and hop aboard!
Sunset glow worm cruises are also popular. After a full moon, watch the sun dip beyond the horizon as dusk reveals magical lights of phosphorescence that scatter across the water's surface — like fireflies dance in a field on a midwest summer's night.
Coral Garden on Grace Bay is a boutique resort offering oceanfront condos with sweeping beach balconies. It is comfortably nestled within tropical landscaping, steps from the powder white sand, Somewhere Cafe & Lounge and Princess Alexandra National Park where you can snorkel at the coral reef directly off the beach!
Take yourself to Somewhere Cafe & Lounge where you can indulge in tasty Tex-Mex cuisine, casual atmosphere, island music, glorious sunsets, and friendly staff.
They also have a fabulous brunch and offer room service to guests staying at the resort!
#6 Experience Local Flavor
After relaxing days in and out of the sun, for breakfast, lunch or dinner you may find you in the mood for local flavor or world-class cuisine — and Provo won't let you down!
Alfresco dining with balmy island breezes is an option at most venues.
My absolute favorite place to experience local flare is Turks Kebab where you'll find authentic flavorful food and dine in a comfortable relaxed outdoor environment.
It's known as one of those places where, even if you are visiting, customers will come back 3-4 times because of the experience. It's one of a kind.
Zemar Stingl, an island native, and owner of Turks Kebab says, "It's got all the good qualities one should have when you leave your house...and with that, you can imagine the rest."
Make an afternoon stop at the Conch Shack or Boogaloos for fresh conch ceviche mixed with bell peppers and jalapeño.

Hemingway's Restaurant, located at The Sands at Grace Bay, great for lunch or dinner, offers beachfront dining, mesmerizing views of sunsets and a relaxing dim lit atmosphere in the evenings.
My favorite tomato-based conch chowder is found here. (It's always a toss up between that and their black bean soup served in a bread bowl!) Be sure to order their homemade tortilla chips and salsa — the best on the island. (Say hello to Terry or Carolyn!)

For a delectable dining experience, visit Coyaba at Caribbean Paradise Inn.

Anacaona at Grace Bay club, a more formal dining experience and romantic atmosphere offers delicious Nouvelle Cuisine infused with Caribbean flavor.

Don't forget Coco Bistro, another all-time favorite of mine. The Mediterranean cuisines and European wines are enhanced by the enchanting atmosphere set amidst a palm tree grove. For more casual, lighter fare, check out CocoVan Airstream Lounge which is adjacent to Coco Bistro.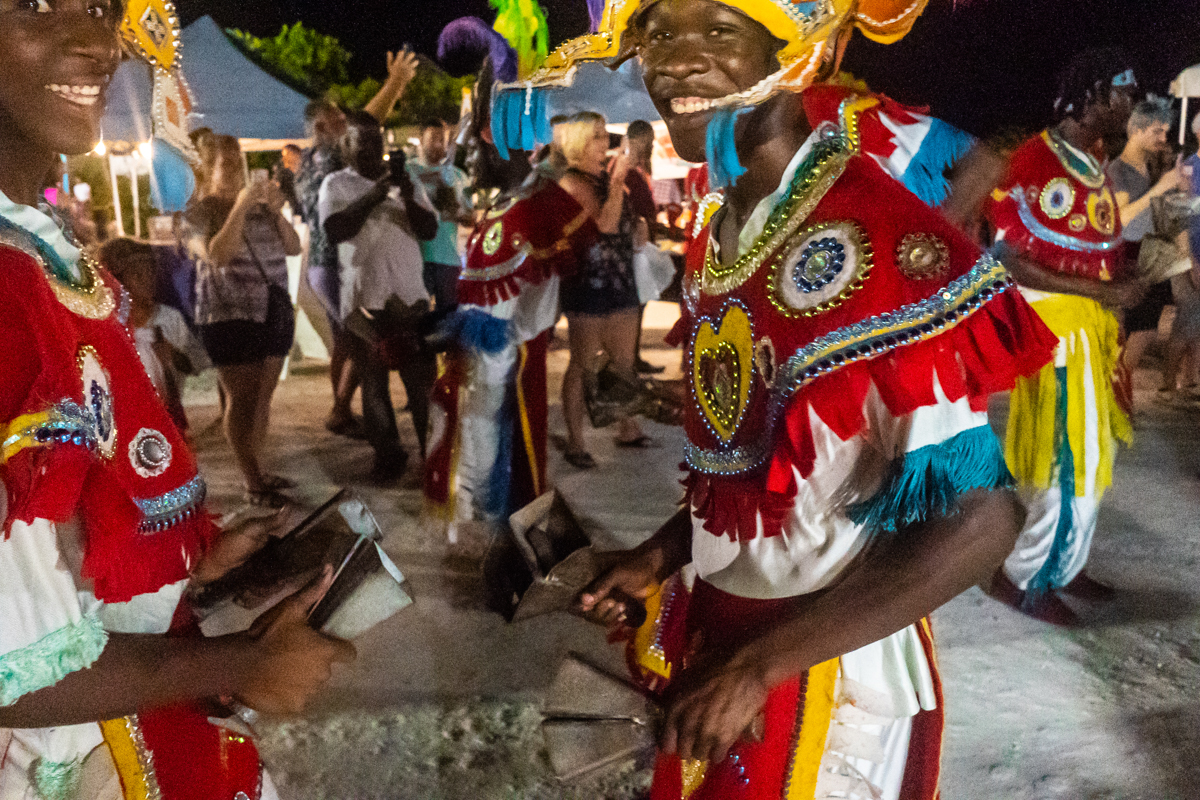 TCI holds a popular Fish Fry every Thursday from 5:30 PM to 9:30 PM at the Bight Park located in Grace Bay.
Here you will find tents filled with fresh fish, conch and lobster, along with a lively Junkanoo band, local arts and crafts, and Zemar's famous hot sauce!
If planning an event, be sure to check out Coco Vibes for custom branded, locally grown coconuts for a unique and local welcome gift for your guests. (Ask for JJ!) You can also find him at the Fish Fry where he serves locally grown coconuts (& will fill them with TCI's very own Bambara rum!).

#8 Shopping Favorites
After a few days on the island, once you are finally unwound - should things become too quiet - a good diversion is to take a trip to Salt Mills, the island's shopping area offering authentic galleries, restaurants, and boutiques.

Swing by Art Provo and say hello to longtime owner and resident, Mary O'Neill. Located in Salt Mills, this local gem boasts an eclectic array of unique gifts from jewelry and art to cooking and bath salts from the islands.
# 9 Treat Yourself at The Spa
For a romantic retreat, consider serene ambiance at The Palms. Treat yourself to an excellent spa experience such as the highly sought after couples' massage. Be sure to book in advance for availability.
Though Provo is the commercial hub due to tourism, if you have allotted enough time during your visit, it's worth a day trip (or a few nights) to explore some of the outer islands of the TCI.
You can hop on a small domestic flight to Grand Turk, the capital of Turks & Caicos Islands, where you can wander the historical land, local food, and rustic island scenery — or take a ferry from Provo to Middle Caicos, North Caicos or Salt Cay.

Be sure to check out Discover Magazine for an in-depth tour of these islands.
Editor, Mary Lou VanderHeide, says, "The magazine is a unique publication that is personally distributed to each individual flying to TCI on either American Airlines or United Airlines and is also available at the airport upon landing as well as at pretty much each business and grocery store on Provo."
It is the guide to all the best Turks and Caicos Islands has to offer.
The Turks & Caicos motto, Beautiful by Nature, is most appropriate.
It is a destination where you will find friendly, welcoming locals and residents from around the world, a place to create fond memories, epic adventures, embrace fun, fall in love with life, and revive the spirit.
If you want to take the spirit of the islands home with you
—here's how:
A selection of the photos featured in this article are available for purchase.
(custom sizes available)
If you see something you are interested in for your home, commercial space or a gift for a love one,
contact me and I'll show you the next steps!
Explore the Turks & Caicos collection here.
So, which must-do thing are you most excited to try?
Tell me in the comments below.

I've listed some of my favorite places
to eat, stay, and play so you can easily access the list...

RECOMMENDED EATS
RECOMMENDED STAY
THINGS TO DO
BOAT TOURS

DIVING
KITEBOARDING
LOCAL INFORMATION GUIDES